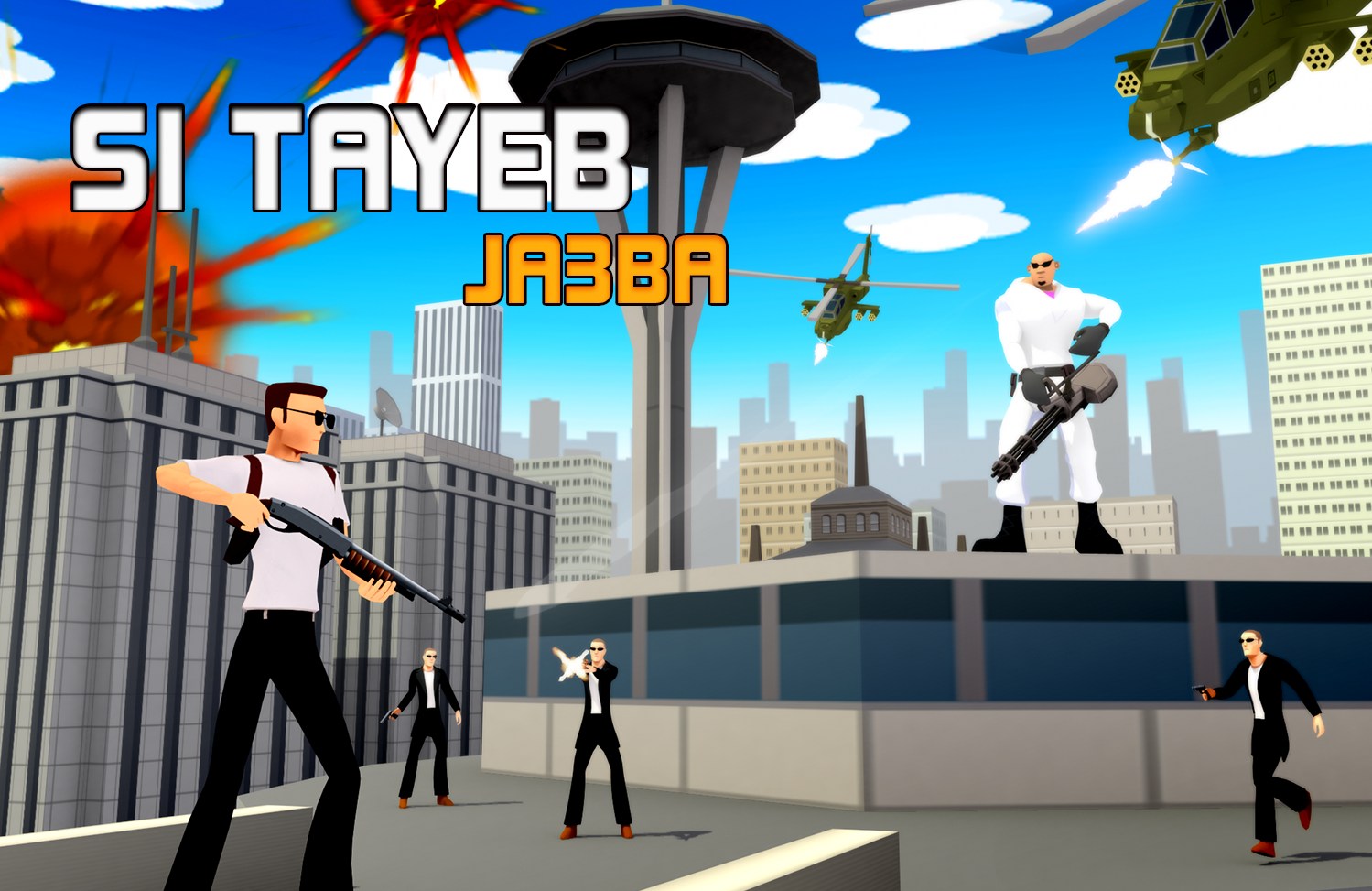 Si Tayeb Ja3ba
A downloadable game for Windows and Android
Si Tayeb Ja3ba is an action game in the third person where you will incarnate Tayeb Ja3ba a hero of modern times! Take your rifle and kill anyone who gets in your way! Use the land and vehicles to your advantage during your missions! To make a faultless, you will have to: get the highest score, complete the mission in a specific time, and find the secret package!
Can you kill all the enemies and complete the game 100%?
Features:
■ A unique design!
■ Over 30 completely crazy missions!
■ 10 achievements to unlock in-game!
■ Many vehicles to build!
■ A completely destructible card!
■ Various weapons for evermore carnage!
■ A multitude of enemies to fight!
■ Ambient music to immerse you in the action!
■ Addictive gameplay!
REQUIRED CONFIGURATION:
Operating system: Windows 7/8/10 - 64bits
Processor: Intel Pentium 4 2 GHz or AMD Athlon or equivalent
RAM: 2 GB of memory
Graphics: Intel HD Graphics
Disk space: 150 MB of available disk space
Sound card: all
Install instructions
Download & install instructions
Step 1 :
Click on Download Button
Step 2 :
Extract The Downloaded file
Step 3 :
Click On si_tayeb_ja3ba.exe
Step 4 :
Enjoy !!